The function of gaskets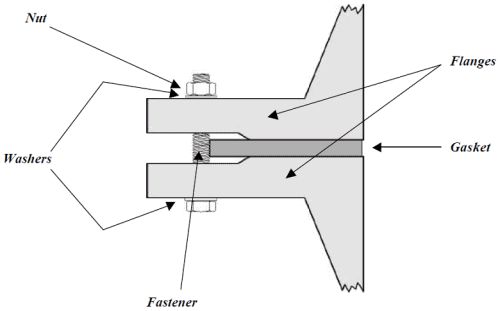 Gaskets are used to create a seal between two mating surfaces (flanges) of a joint in a pressurized system, in order to prevent leakage of the liquid or gaseous confined medium at designed operating conditions of pressure and temperature, while under compression. A gasket must provide some degree of yielding to match the planarity defects of the flanges and to tightly fill the microscopic irregularities of their faces. At the same time, a gasket must ensure mechanical strength and elasticity to maintain its state of compression during service.
---
Euroguarco's range of gasket products enables its customers to find an effective solution for any existing problem or proposed application.
All information needed to select and correctly apply our gaskets can be found in our datasheets of specific products.
A software application – Guarco-Aid – is available to calculate assembly parameters of gasketed joints, in order to achieve best performance and ensure joint tightness.
Euroguarco's Technical Sales Department will be pleased to offer customers direct technical assistance on request.